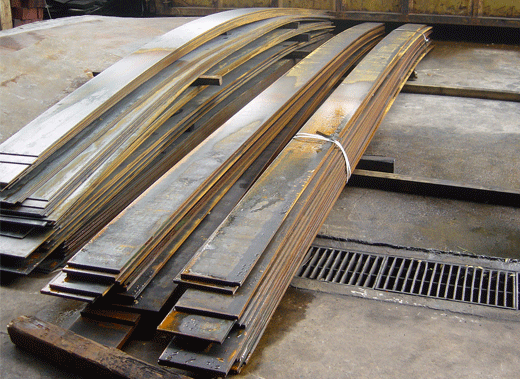 Sheared plates and flat bars have a multitude of applications, forming the basic structural engineering components like walling, flooring and stiffeners in industries like marine and shipbuilding, aerospace and building and architecture just to name a few.
Leng Huat is equipped to work with materials from coils, raw plates direct from the steel mills or even off-cuts supplied by our clients themselves.
The above products are processed onsite with our in-house 20 feet guillotine shear, which shears up to 20mm in plate thickness. This cold-shear machine is additionally able to carry out shearing of custom-sized flat bars from standard plates, a service exclusive to Leng Huat Steel.
On occasion, this is additionally combined with straightening. A process required in some instances following flat bar shearing from coils or raw mill plates – see product section Straightening / Pressing / Flattening for more information.
You may also like
Applications :
Building & construction (channels, beams, angle bars, etc.)
Marine & shipbuilding (vessel & oil rig components)
Oil & gas industry (oil rig accommodation walling)
Truck & mining industry (Tipper truck and other vehicular parts)
Other structural steel components
Key Specifications/Special Features :
Cold guillotine shear sheetmetals up to 16mm in thickness and 20 feet in length. Higher specs also possible upon enquiry
Minimum plate distortion after shearing
High accuracy
Straightening of flat bars also available if required
Capable of handling different kinds of materials, metals & non-metals
Products can be customisable to a variety of shapes & sizes