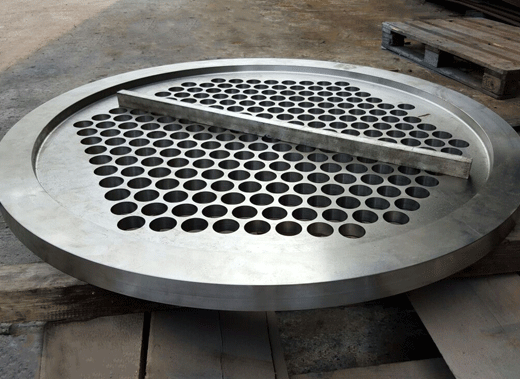 Straightening / Pressing / Flattening is another reliable service offered by Leng Huat Steel. This is a metal forming method which is used to enhance the flatness of a metal plate.
We are able to straighten or flatten a variety of materials like carbon steel, stainless steel, aluminium, titanium, copper brass AND special steels like Hardox, Domex, Reax Optim, Quard, Quend, etc. We are the exlusive producer of specialty sheared and straightened custom sized flat bars.
At Leng Huat, there is more to it than just straightening metals. Tight tolerances of the materials entrusted to us are maintained using high performance machinery and equipment to ensure proper flattening and straightness of the final product.
Although the final degree of flatness is dependent on the material's initial state of distortion, rest assured our skilled craftsmen specialize in delivering at least a 95% improvement in flatness from the original product.
You may also like
Applications :
Building & construction (channels, beams, angle bars, etc.)
Marine & shipbuilding (vessel & oil rig components)
Oil & gas industry (oil rig accommodation walling)
Truck & mining industry (Tipper truck and other vehicular parts)
Other structural steel components
Key Specifications/Special Features :
Cost savings
Restoration and/or repair of components & products
Precise flattening and straightening of metals
Uses of precision straightening machines
Able to straighten or flatten most materials in plate or flat bar form